So my last run before the wedding was last Thursday when I set a new PR in the half marathon. Overall it was a great run, started out shooting for 10 miles and ended up knocking out 13.1. Of course took a few days off for the wedding and I was actually perfectly fine missing a few days and didn't miss running at all. Once Monday came around and the wedding festivities were winding down, I started to get the running itch.
Tuesday and today, ran on the mountain bike trails but added a new
milestone to the runs. I HIT ANOTHER SUMMIT!!! I started to look at the hills near the "microwave tower" and realized that one of them had a prominent peak that seemed pretty obtainable.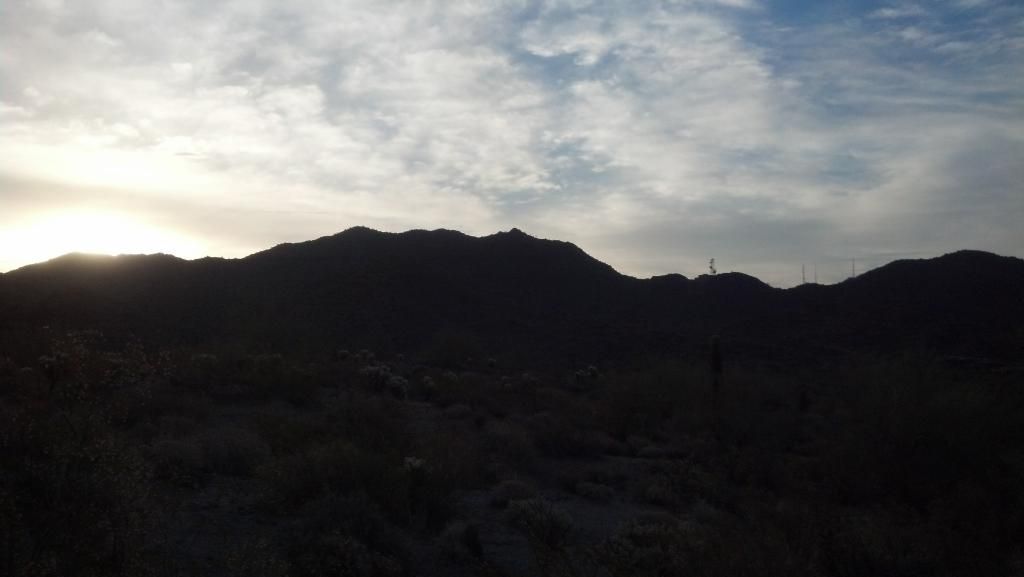 Tuesday I started out on the road and had to walk a lot of the path to the trail head. Not because I was tired, but because I was scared LOL. I hit the road at about 415 am and realized that the sun was not coming up as fast as I had thought and there was NO WAY I was running out on the trail in the desert before the sun came up. Once I hit the trail head I headed straight for the "microwave tower" which was the highest point I had reached on these trails previously. Once there I was able to snap these beautiful pictures of the sun coming up.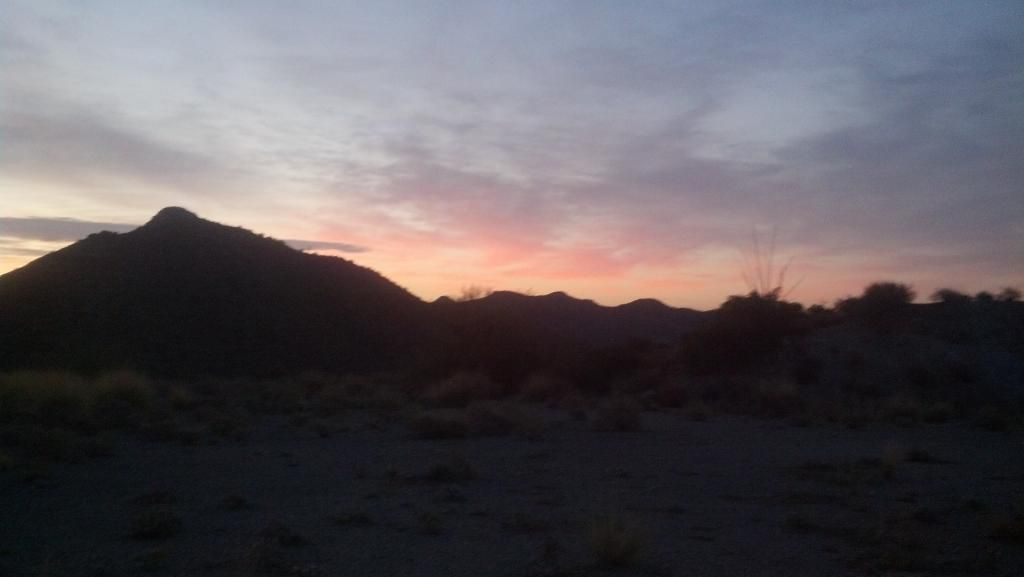 I then proceeded to hike to the summit basically bushwacking up the hill as there was no clear trail on this hill. Once on top this is the view I had.
This morning I took the same exact route but brought my headlamp with me as I need to cut a lot of time off the run to make it to work on time.


Here are the stats from these two runs:T
8 miles, 2:10:00 running time, 1,450 elevation gain
Thursday:
8.5 miles, 1:46:23 running time, 1,453 elevation gain
What is the highest elevation point you've hit at this point in your running life?