Mrs. Schlub and I jumped into the truck about 6pm and headed to the local running store for their monthly adventure run and raffle giveaway. Weather was decent, it was only 102* but it was a dry heat lol. Concept is pretty cool, you have 1 hour to run to as many checkpoints as you can and collect raffle tickets. We got there with plenty of time to check in, hit the restroom, and of course take a pic together.
This event turned out to be pretty tough. The checkpoints were setup for the super fast which limited our checkpoint options. We ended up with three checkpoints, about 2.75 miles of running, and a decent amount of tickets.
We got back to the store, turned in our tickets, grabbed a cold beer, and setup our chairs to relax. I never expect too much from these raffles because there are thousands of raffle tickets and the odds of winning are pretty slim. BUT at the end of the raffle, they had a grand prize around $300 value and guess who the big winner was.....
Mrs. Schlub.....that's right she won!! Now I guess there was a mix up with prizes so this is what Mrs. Schlub chose as her prize...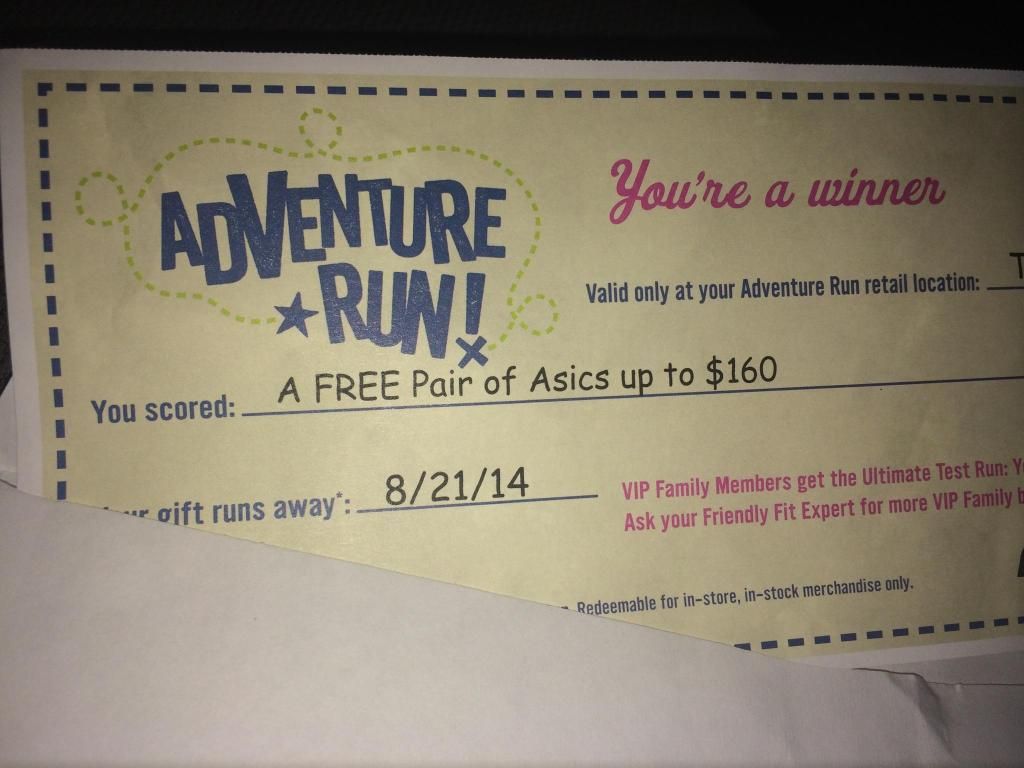 I was super excited for her. First off she always says "I never win" so her winning was huge. Secondly she won Asics, in my opinion the best shoes out there lol. So I'm sure we will stop by the store in the next couple weeks and grab her some new shoes. Not the best event for running purposes but hey who can complain about some new shoes, so I think we can chalk one up in the win category.
What was the last item you won at a running event?