The title says it all.
I had my long run scheduled on Saturday and since my half marathon training run a couple weeks ago, I wanted to try and up the mileage. Wasn't sure exactly how far I wanted to go over the 13 mile mark, then I read Kristina's post over at
Blog About Running
. She was scheduled for 15 miles on Saturday so I thought I would throw down 15 miles as well.
I planned an out and back route directly from my house which would put me on the road for about 4 miles then I could hit one of the canal trails for the additional 3.5 miles before turning around. The entire run would be pretty flat giving me a good indication of where my fitness level is right now. I hit the road about 4am and the weather was great, I was looking at about 85 degrees and low humidity. Headed into the run, the plan was to break the run up into 5 mile parts and this really worked out well for me.
Overall it was a fantastic run, and here are the results from my Garmin:
The weather cooperated for the entire run. I was able to beat the sun and even got this great view in the last two miles as I was closing out the run.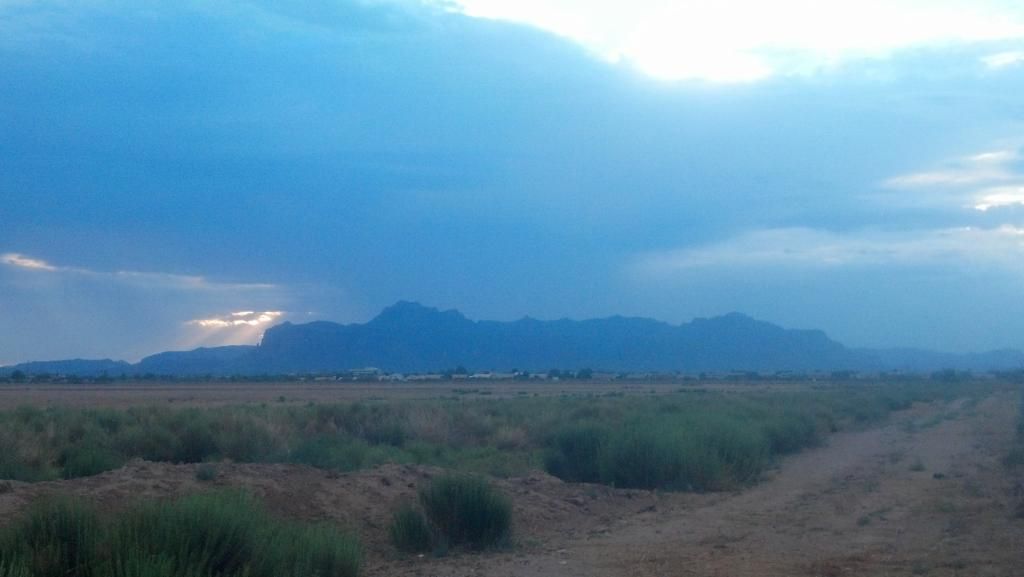 Here are a few take aways from this run:
1) Fueling - I forgot to purchase some gel shots last Thursday when we were at the running store so I didnt have any for my run. These make a huge difference towards the end of the run when you are running out of gas. I'll make sure to have some for all my future long runs.
2) Hydration - I have been hydrating pretty well and my pack provided me plenty of water throughout the run. At this point I am going to keep increasing milage to check what the breaking point is for my water pack.
3) Music - As this was going to be my longest run to date, I brought my headphones along just in case I needed some assitance later in the run. This was HUGE!! About mile 9 I threw in the headphones, cranked the music, and zoned out. Really helped me get to the 13 mile mark where I could push for the final 2 miles.
4) Fitness Level - I am starting to see that my comfort spot is right around 8:30 min/mile. I am able to keep that at a steady pace for long periods during these runs. Of course I had a few pit stops which jumped my average pace above 9 min/mile but I am feeling really good about where my fitness level is right now.
5) Elevation Gain - At this point I am a huge believer in elevation gain. Adding hills to my training runs is really getting my legs in shape and making me confident on these flat runs. I am looking forward to our upcoming races to see what I can do when I really push with the competition.
When was your last long run? Do you have a comfortable pace that you can hold during those longer distances??