The trails around Arizona are about to be DOMINATED!!!
These are my new pair of Asics GEL-Fuji Trabuco 3
I accumulated a couple gift cards to our local running store from Father's Day. So today I headed down to the store on my lunch break with the purpose of upgrading my trail shoes. The final decision came down to a pair of Brooks Trail shoes and the Trabuco. In the end I decided on the Trabuco because:
1) They felt more secure around my foot
2) The soles felt like pillows on my feet
3) Although they have a rock plate, they felt extremely flexible in the forefoot.
4) And in my opinion, they look awesome
I need to start plugging for Asics because I believe I am Asics 4 Life. Here is my current lineup.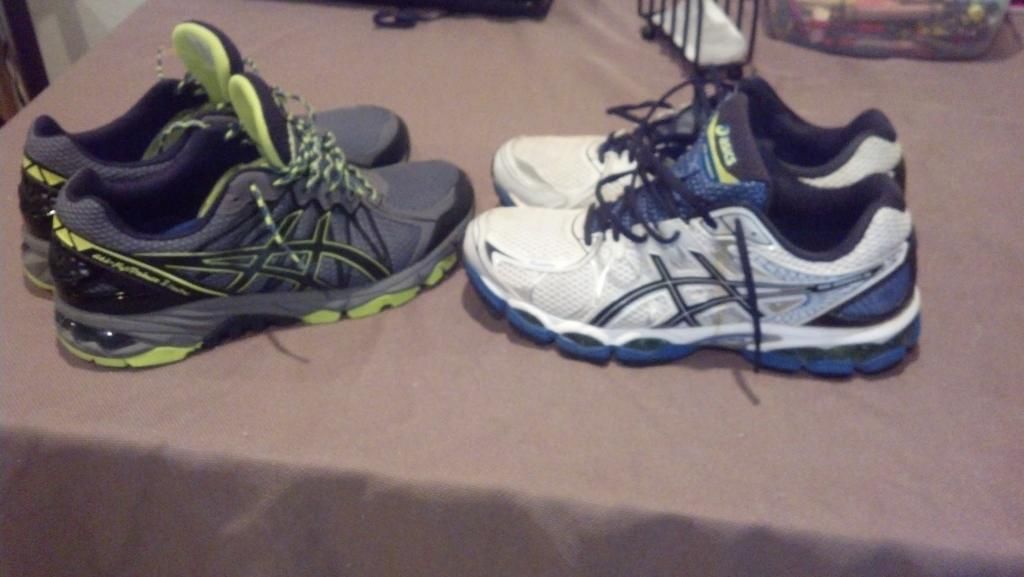 I CANNOT wait for my next trail run to see how these things feel. My assumption is that just by getting new shoes I will be WAY faster.
Does anyone else have a Brand crush?? Or do you rotate a couple different brands??