A quick overview for those that don't want to read this LONG post with pictures and videos:
Woke up early Saturday for a long trail run. Started running about 4:45 am and knocked out 11.5 miles with around 1500 ft of total elevation gain.
________________________________________________________________________________
I'm turning these trails into a weekly run and I always elect to run through the neighboring community so I can start before the sun comes up. As you all know it gets pretty hot here in AZ so the more miles I can knock out before the sun comes up the better. Picture of the sun rising and the hills I will be climbing over the next few miles.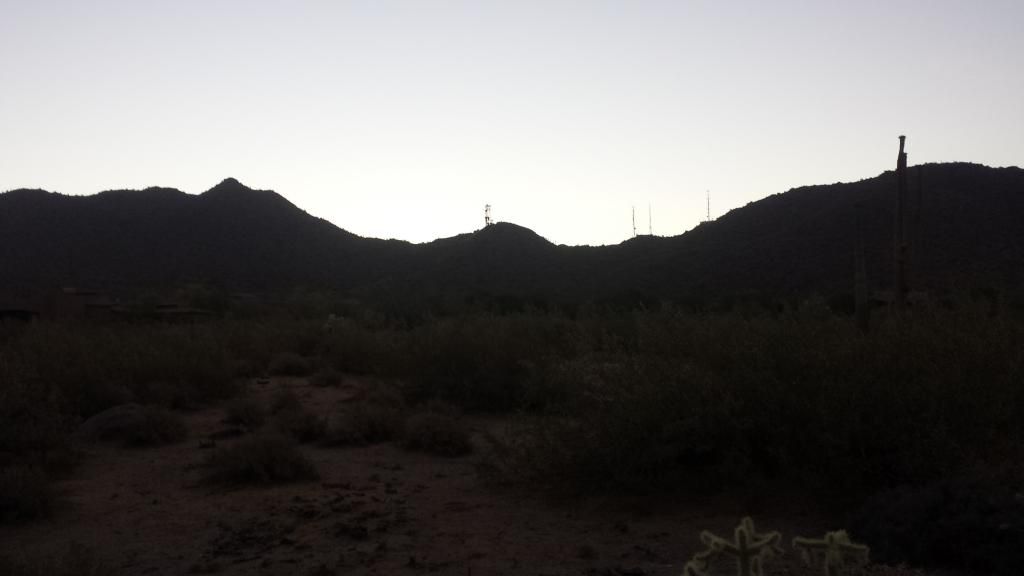 They call this structure the microwave tower and this was the peak of my climb which was right around 2500 feet. The trail leading up to here was pretty level and once I hit the climb to the tower I just kept telling myself, "get to the top its all downhill from there." It felt like it was straight up and I was climbing tons of stair cases.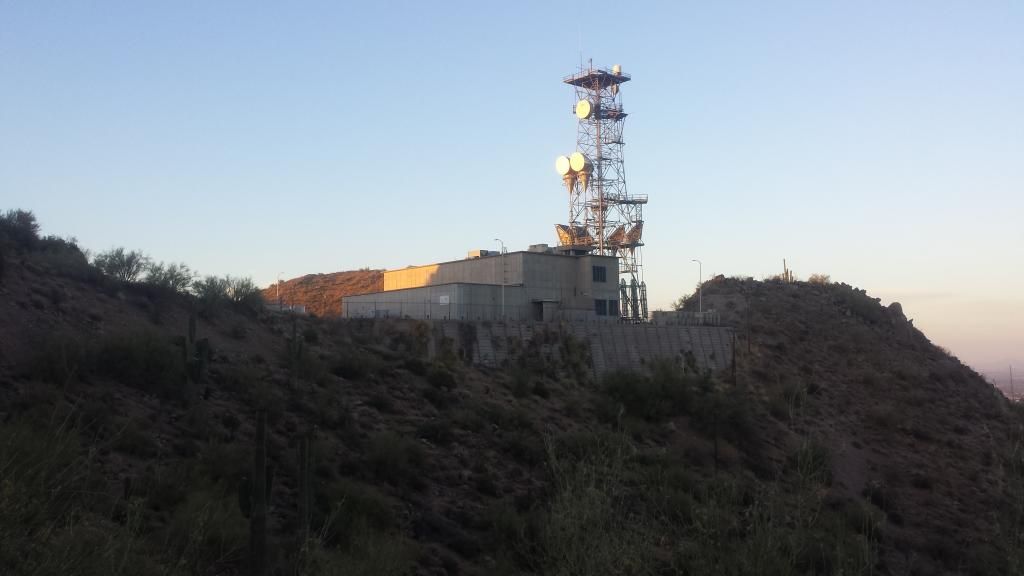 I had a video coming back down from the Tower and the tough terrain. Decided not to post due to extreme turbulence lol. Once I hit the trails again you can see why I love trails so much, cant get a view like this in town.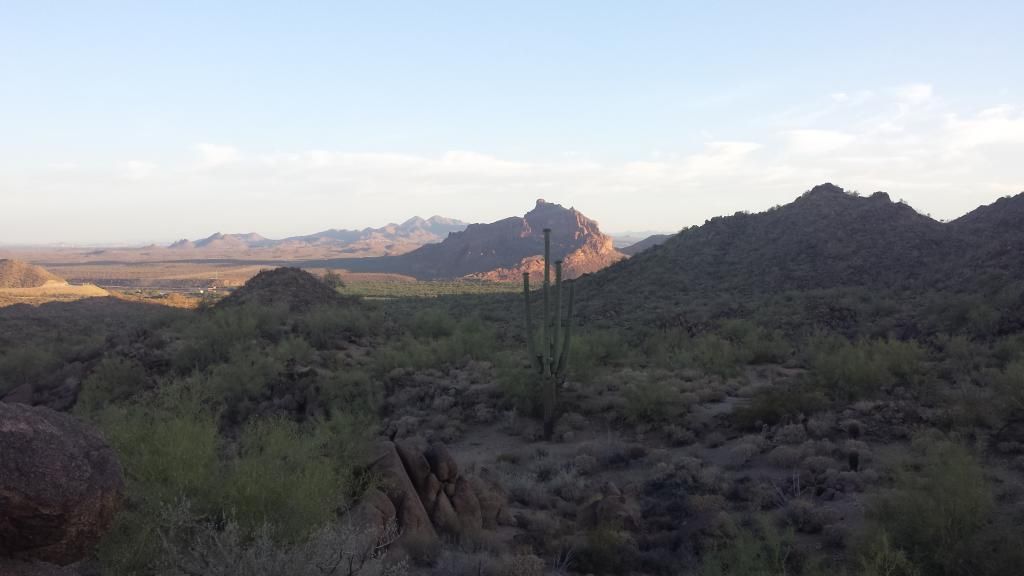 As I was running I was really thankful for the mountain bikers. The trails are really well maintained and packed which make them really runnable. Here is a pic of how runnable the trails are and below is a video of me walking the closing mile with some bushes over hanging the trail which make it really nice and shady.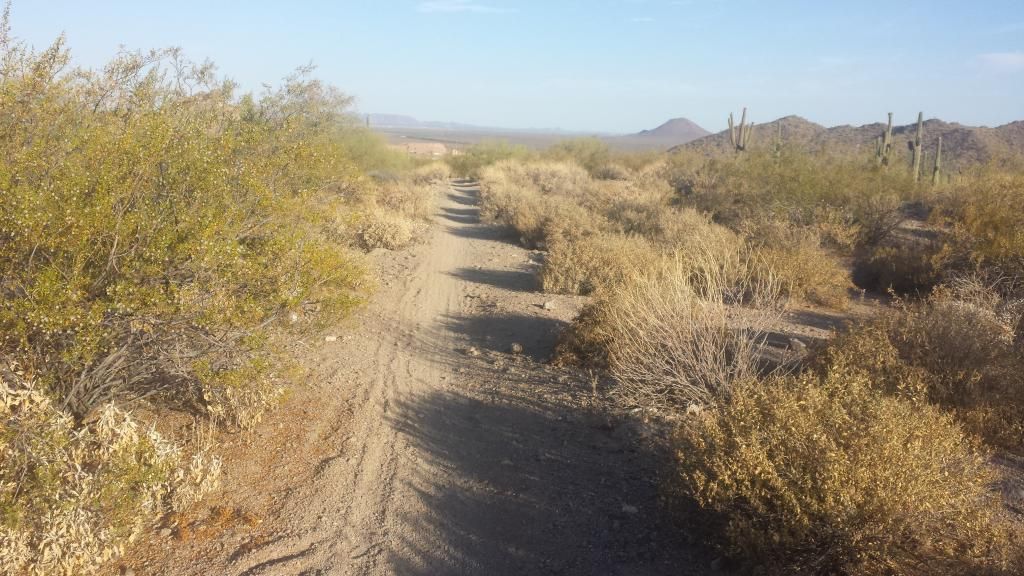 Some Running Firsts:
1) First Double Digit Run - This was huge, before Saturday my longest run was 8 miles around my neighborhood and my longest trail run was 7.5 miles. Building towards our marathon next Feb I am starting to feel good about that. I have a virtual run half marathon later this month and I think I am more than prepared for that. Thirteen miles no longer makes me feel nervous.
2) Energy Gel - This was my first time trying an energy gel. I need to order some Vfuel gels but in the mean time I tried the GU Energy Gel. I forgot to take it until about mile 7 which I was pretty much done by that point and I'm not sure how much the GU helped. They are pretty thick and gooey so I'll need to keep working on taking them during my longer runs.
3) Salt Deposit - This was the first time that I had salt deposit around my forehead and on my shirt. I hydrated well leading up to my long run and drank just about all my camelbak during the run. So I think I need to start taking some salt sticks with me and some electrolyte mix.
Question for my fellow runners, my longest run each of the last three weeks has been around 6 miles. I have been sticking to the 10% rule in weekly mileage, but is it bad that my long run jumped from 6 miles to 11.5? (You'll be settling a dispute between Mrs. Schlub and myself lol)