Last week my long run was a trail run at 11.5 miles. This weekend I was able to get out for another trail run for 10 miles. My original plan was to run the entire run on the trail, but to be honest when I started my run at 4:30am it was still pretty dark outside and I was scared to hit the trail with uneven surfaces and desert animals out there lol. Here is a quick little video of whats it like for me starting at 4:30am, pretty much pitch black.
Last week my goal was elevation gain and this week I planned to keep it pretty flat and just focus on the ten miles on my plan. Once I hit the trail I looked up at the microwave tower that I ran to last week and in my head it was pretty much laughing at me for not running up two weeks in a row.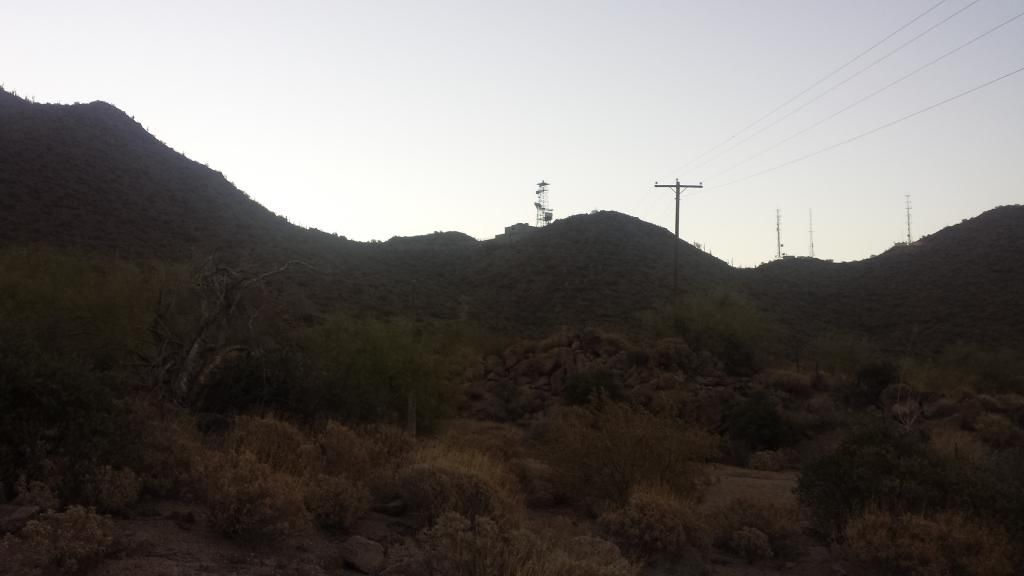 Now I know I am completely bias when it comes to trails. I enjoy running out on the trails so much but with views like these, how can you not stop and appreciate your run. BTW I'm so glad I found the panoramic feature on my phone.


Here is the one hill that was on my run. From here it looks like a tough task but its pretty gradual.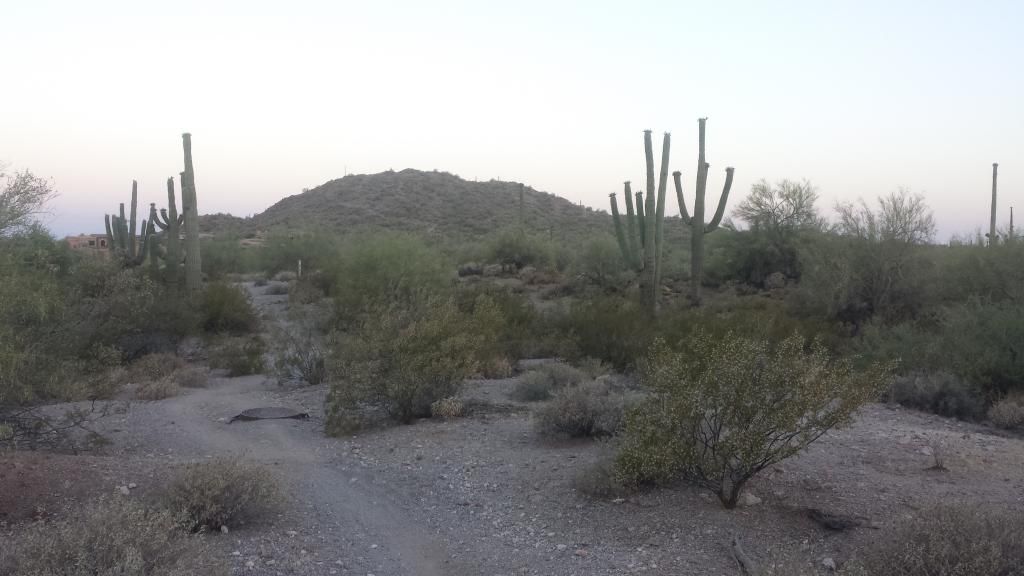 Here in AZ it tends to get a bit HOT, so many of my miles on my long runs are done before the sun comes up. As many times as Ive seen the same sunrise, it still makes me stop and appreciate the beauty.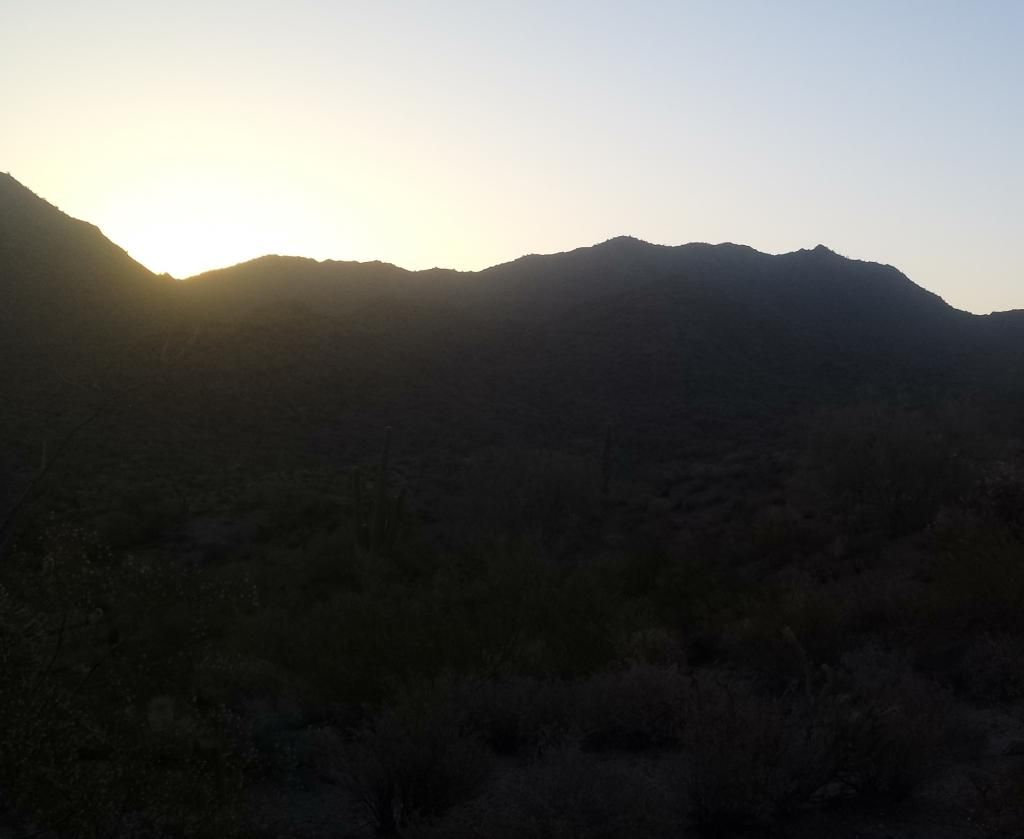 Another panoramic shot of the landscape. Honestly I can run here every day.

And another...
Here is one of the downhill sections that I'm usually running down, pretty technical and you have to watch what your doing or you can end up with a twisted ankle or possibly missing teeth.
For those of you that have never visited AZ, we are well known for our cacti. These things can grow to be absolutely massive. Here are a few along the trail that just towered over me so I had to stop and take a pic. This thing had to be 50 feet tall.

Another finding this weekend. I ran a few new sections of the trails and noticed that all along the trail are these smaller cacti that are just hanging waiting to snag an arm, or leg. I made sure to stay wide of them but you can see how they could cause some serious damage if you brushed up against them.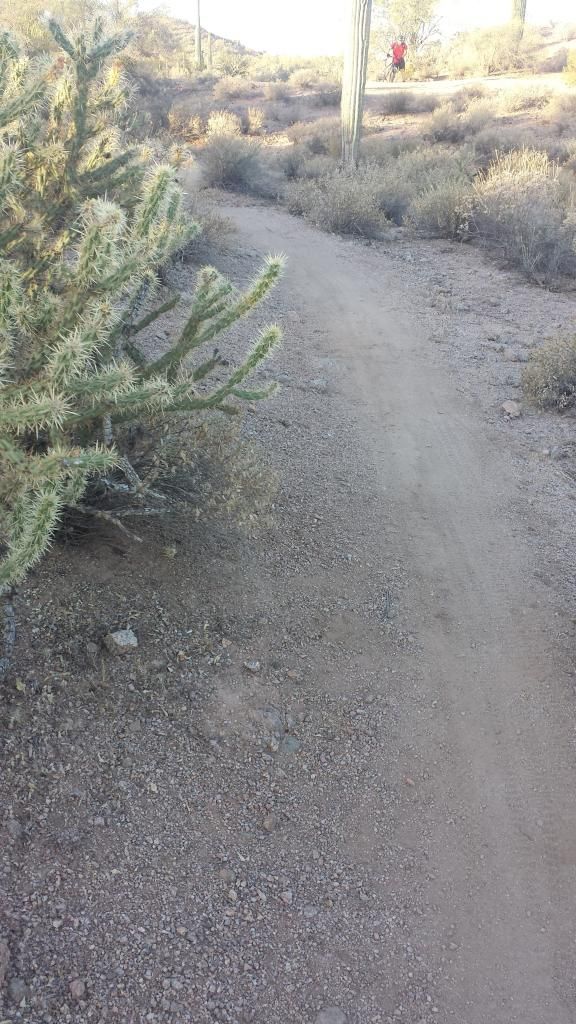 10 miles on the trail and honestly I felt absolutely great. I took a cliff energy gel at the 45 minute mark and I felt like it really kept my energy level up. I can see my training towards my first marathon including all my long runs on the trails.
Do you prefer running your long runs on the road or on trails??