I put a small snipit at the end of my 10K race recap about Mrs. Schlub having some lower leg pain. I wanted to reach out to all of you to get your opinion and some fellow runner help. We went to our local running store to get her the proper shoes and got her fitted with shoe inserts. At this point she has gone through a number of different shoes and a couple different pairs of inserts. The pain started in her right foot arch and has now extended into her shin/calf region. Below is a picture of where she is experiencing the pain.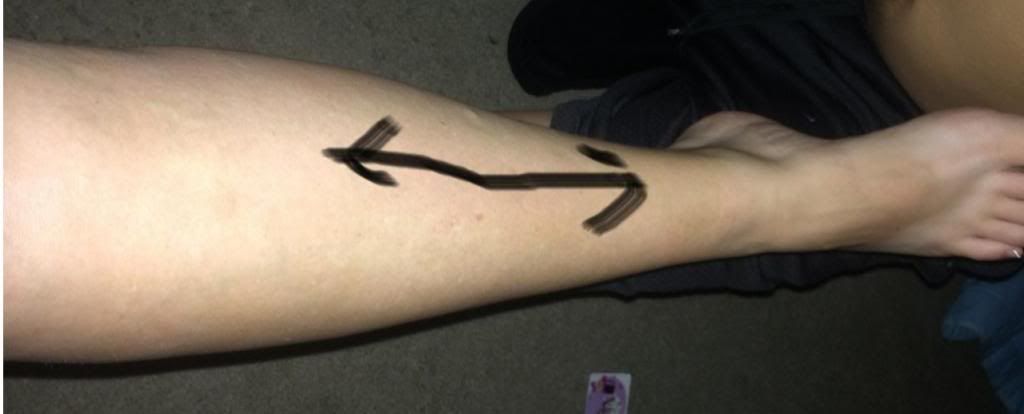 1) How many of you have fitted inserts for your shoes? Do you think are needed or unneccesary??
2) Ever expereince pain in this part of your leg before? Could it simply be shin splints??