A good freind of ours is headed to San Diego to participate in the Susan G Komen 3 Day Walk in November. To raise funds for that event, she held the 1st Annual Race for the Girls 5K. A group of about 20 got together to run the 3 miles together as part of our donation to her fundraising.
The weather was amazing, it was about 75 and just perfect running conditions. Mrs Schlub snapped this on our drive over.
Our friends did a great job throwing this benefit virtual run 5K. They had an aid station on the route, finisher medals, and even had raffle prizes for everyone who showed up, how freakin cool is that. No competing here, nice casual run for a good cause. Although, I snuck into the lead pack with a few people who really paced me well and we averaged about 9 min per mile. Best run I've had in about a week. Afterwards Mrs Schlub and I ran an additional .90 to make it 4 miles for the day.
Few pics from the event: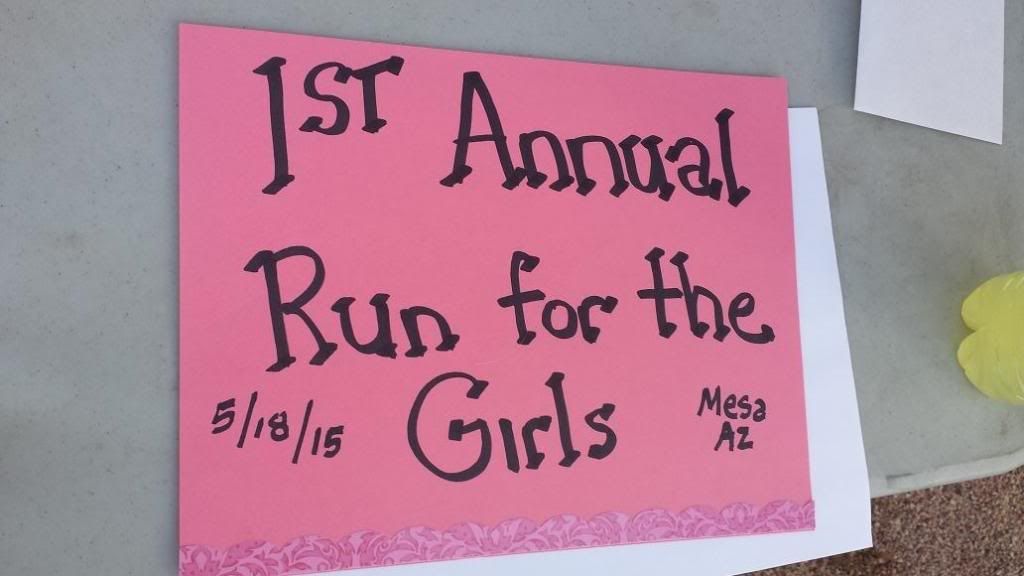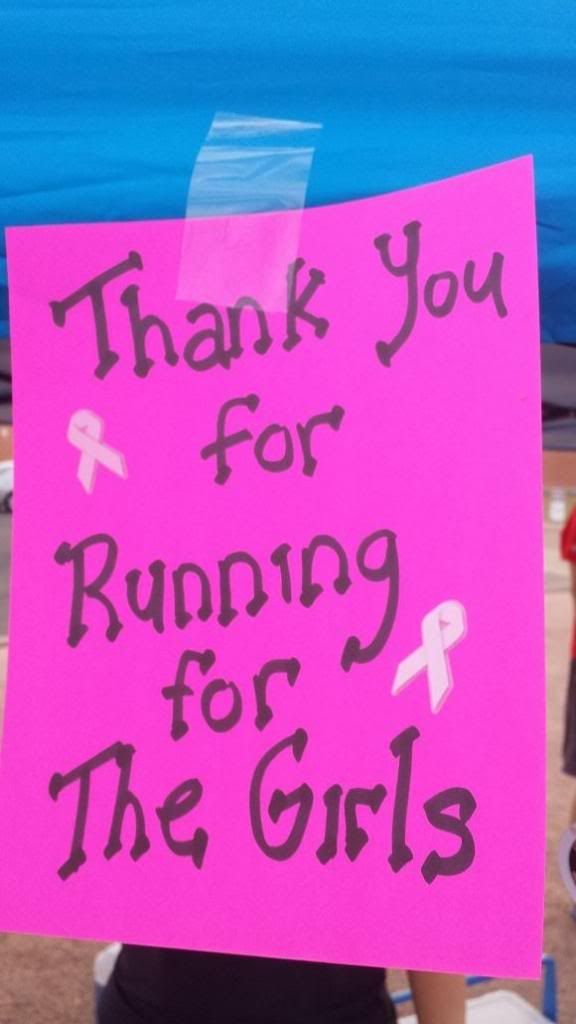 Great run and really impressed how they handled the whole thing. Always pleased to help out something as amazing as Susan G Komen but this was really fun.
Does anyone else participate in any of the Susan G Komen events??