Tons to write about today so I apologize ahead of time if the post is REALLY long.
1) Today is Mrs Running Schlub's birthday. I was suppose to go running early this morning but I was up all night decorating the house and getting her gifts ready. Can't wait until she gets up, so excited!!
2) Had some great runs at the end of last week. My base is getting up over 4 miles whic means I'll be ready for my first ever 10K in a few weeks. Here is last weeks totals:
Sun 4/6 - 0 miles
Mon 4/7 - 4 miles
Tue 4/8 - 5 miles
Wed 4/9 - 0 miles
Thu 4/10 - 4 miles
Fri 4/11 - 5 miles
Sat - 4/12 - 4.75 miles
Total = 22.75 miles
3) Amazing trail run on Sunday with both some exciting and SCARY events. I woke up early to hit a new trail. This route had me grinding up a long steady mountain road for the first 2.5 miles. As I was heading up the mountain I saw a dark object off in the distance crossing the road. I slowed up thinking someones dog was loose trying to avoid it as much as possible. As I started to get closer (mind you I was never closer than 20 yards) I saw what the object was and realized it was Pumba from The Lion King. That is correct, a wild boar was out in front of me crossing the road into the desert. I got the picture below from google because I was not taking the chance of getting close and taking my own LOL.
So I avoided these guys, they crossed into the desert and never even knew I was there. So I continued along my route and later down the road what crosses in front of me this time?? A coyote with a fresh rabbit in his mouth. Again, I was safe, I never got closer than 50 yards of this guy. Another stock photo:
So at this point I wasnt even on the TRAIL yet and already ran into two new "friends" on this run. I finally hit the trail and had an amazing run. The sun was coming up over the mountains, the weather was cool, and my body felt great. Run ended up being 6.50 miles at 9:56 pace. This was with a lot of stops for some great photo opps.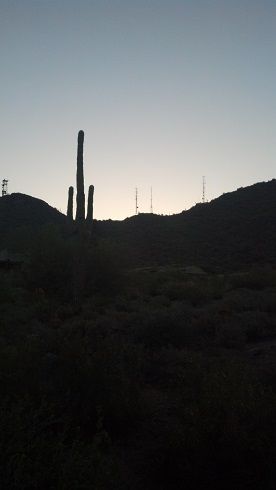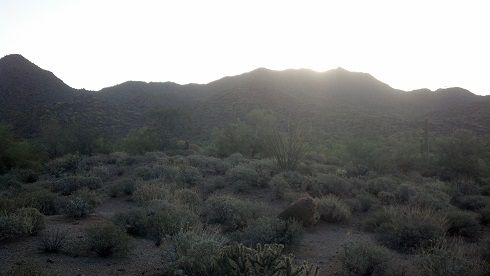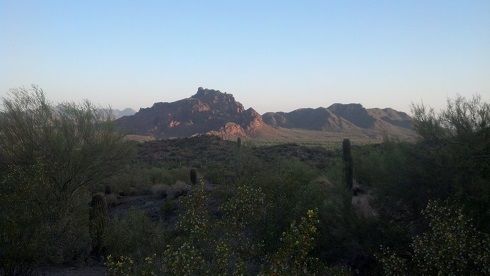 Only hiccup after the wild animal encounters was the mountain bikers. Got ran off the trail two seperate times because of mountain bikers. I use to be a mountain biker and I dont think I ever ran anyone off the trail. I'm sure it had a lot to do with these trails being single tracks, but man I was annoyed lol. Other than that, amazing run, I am happy with the distance, and my body felt fantastic.
So that was my long and crazy weekend, filled with some interesting run ins and some great running.
How was your running this weekend? What animals have you come across in some of your runs?